BARNSLEYANDFAMILY
Stan and I both lived at Wilthorpe, before we were married, this is how we met, he took his camera out today to take some photographs.
30th March 2008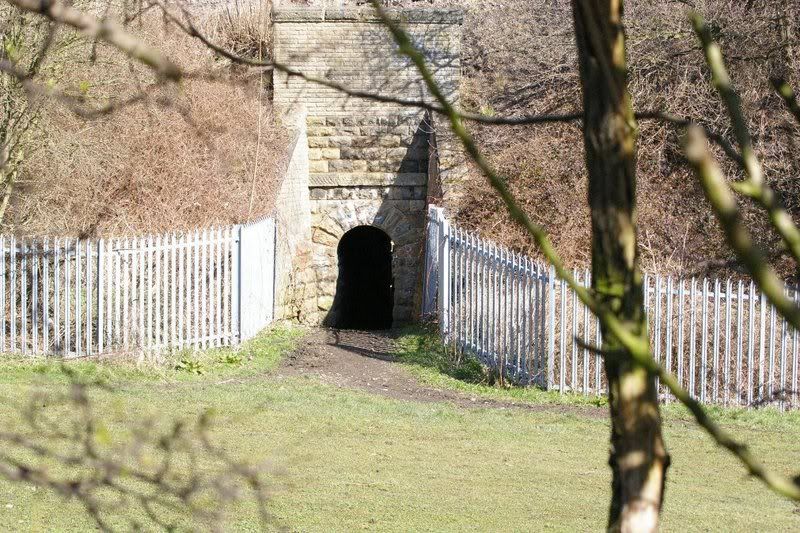 The "Monkey Tunnel", which is in the fields leading from the bottom of Greenfoot Lane, when we were children, we used to look for the monkeys, I would love to know, how it got it's name.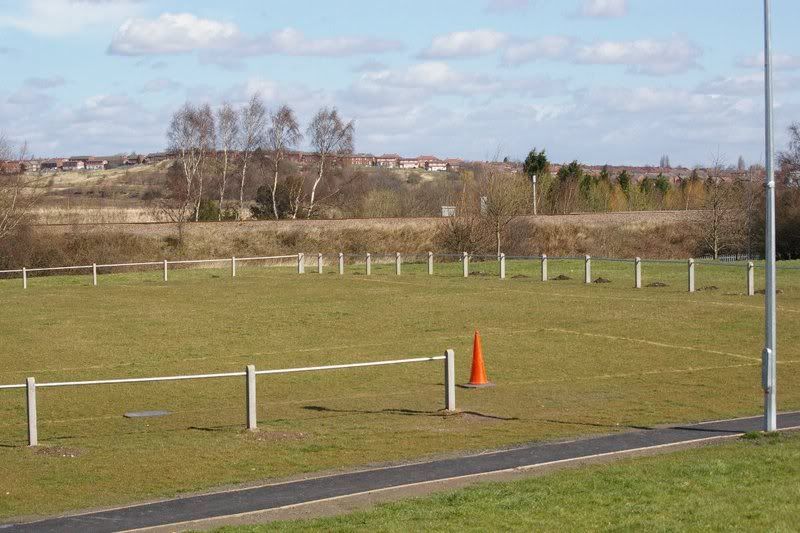 The "pitch" at Wilthorpe, how it has changed since we were young, we have spent many happy hours playing Rounders and Cricket there. On the horizon New Lodge can be seen, the railway line, between Barnsley and Leeds is at the bottom of the pitch, there is a steep incline, leading up to it.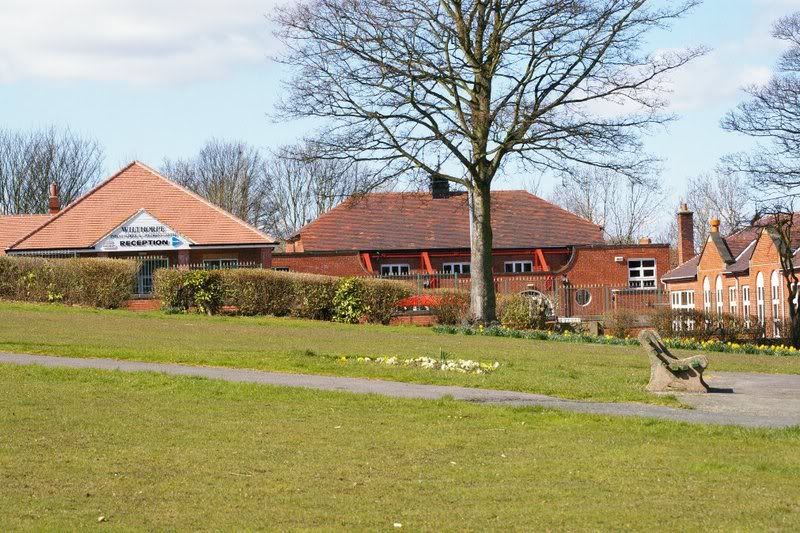 A small corner of Wilthorpe Park, in the background is Wilthorpe Infants' School. I didn't go there, but Stan did as did my brother John and sister Elizabeth.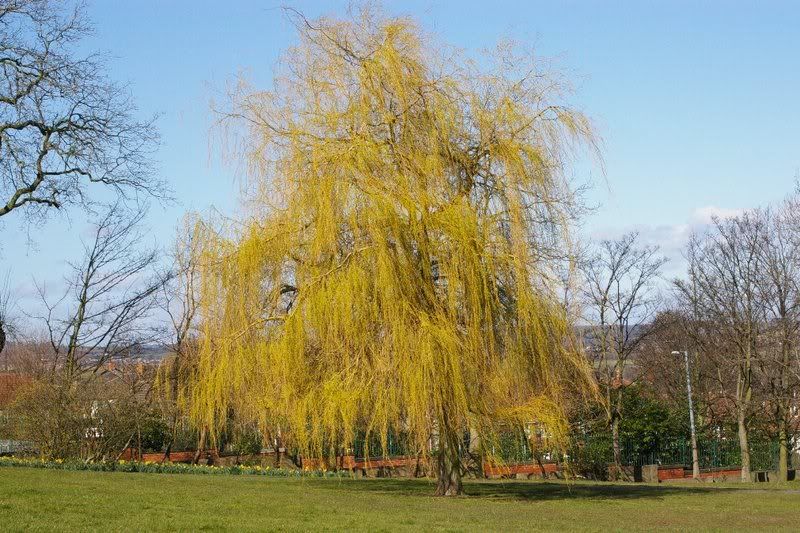 Wilthorpe Park, in the background is Greenfoot Lane.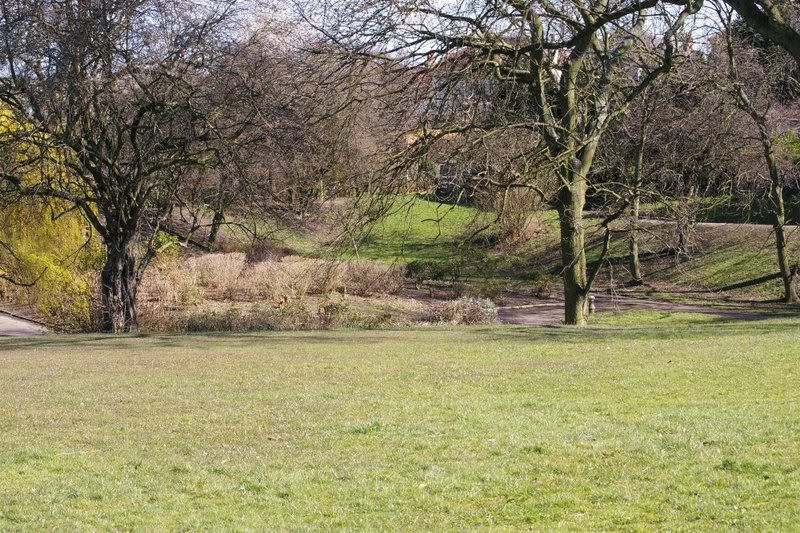 Wilthorpe Park, there used to a pond here, which was originally called Bleachcroft, this was connected to the Barnsley Linen Industry. The pond was cleared over 40 years ago and a childrens' paddling pool replaced it, it now appears that the paddling pool is gone, which is a shame.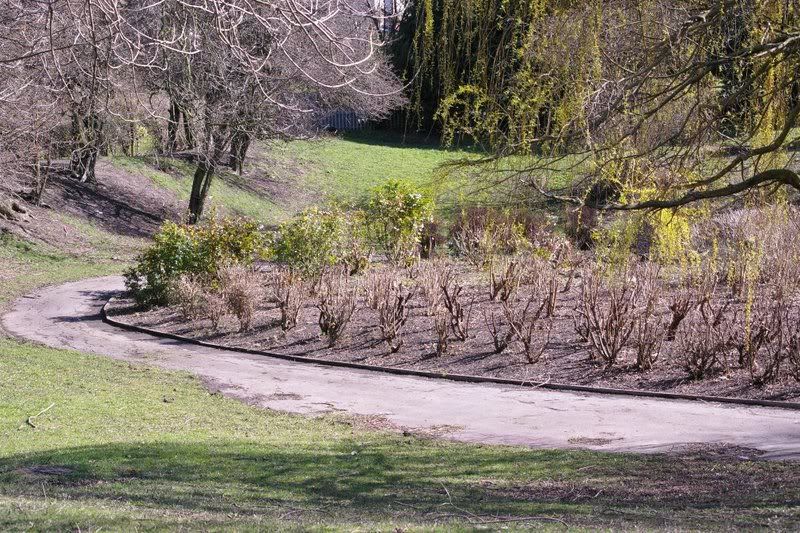 A general shot of Wilthorpe Park, it is looking rather forlorn at the moment, hopefully the roses will bloom again.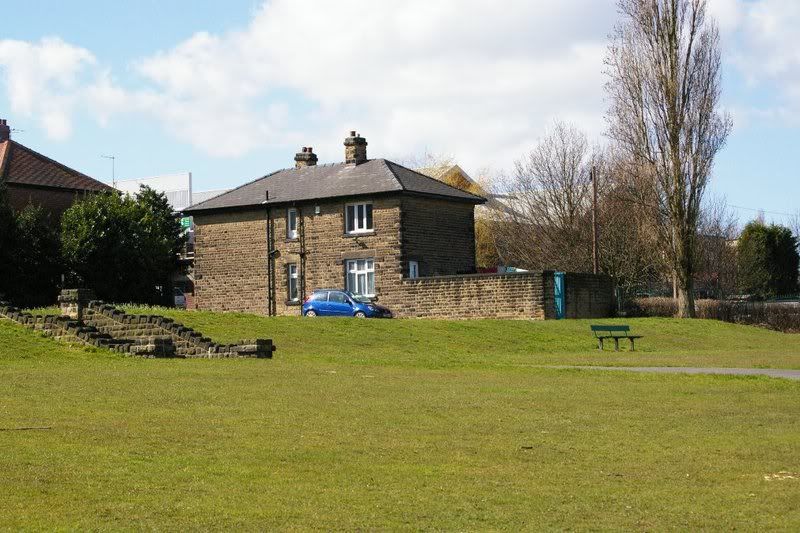 This was and still may the Park Keeper's house, in my young days the park keeper was called Fred Rhodes, he was a tartar, woe betide us if we stepped on the grass.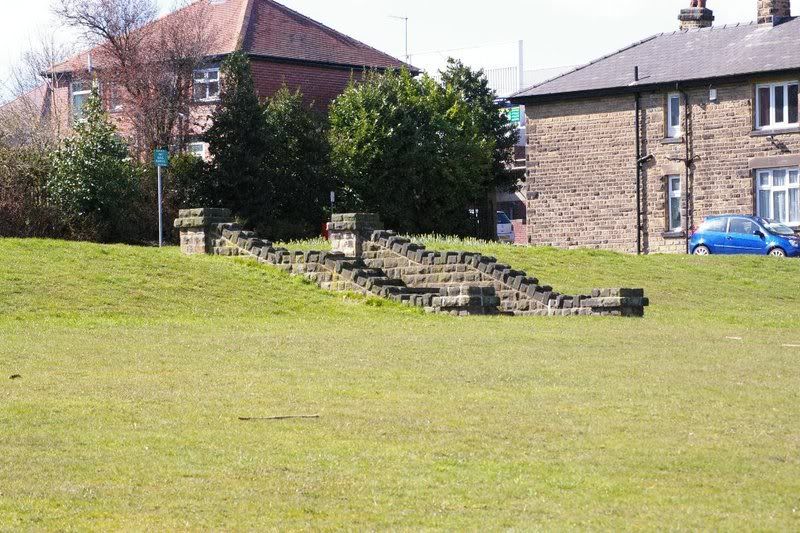 To the right, the Park Keeper's house and to the left are two small houses, which have been there for as long as I remember.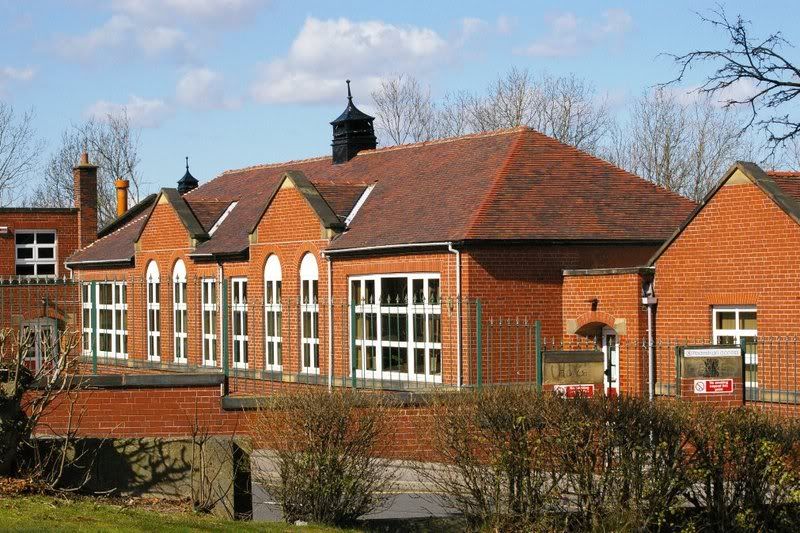 Wilthorpe Infants' School.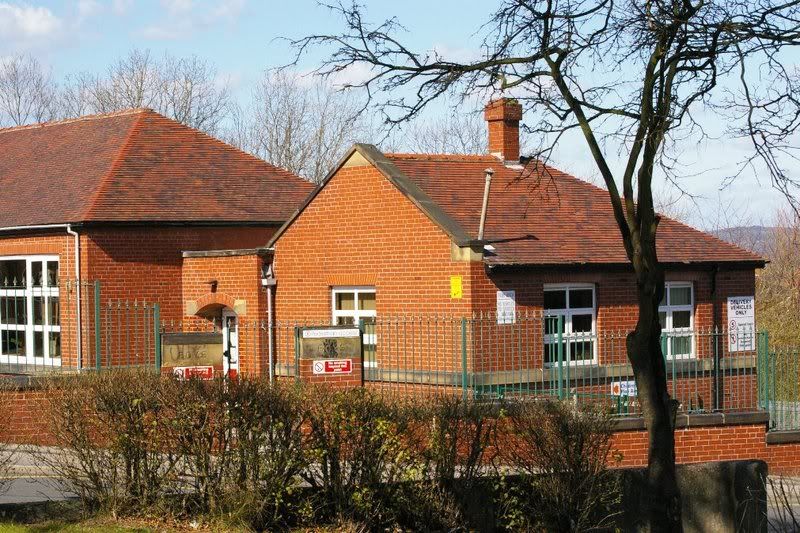 A corner of Wilthorpe Infants' School.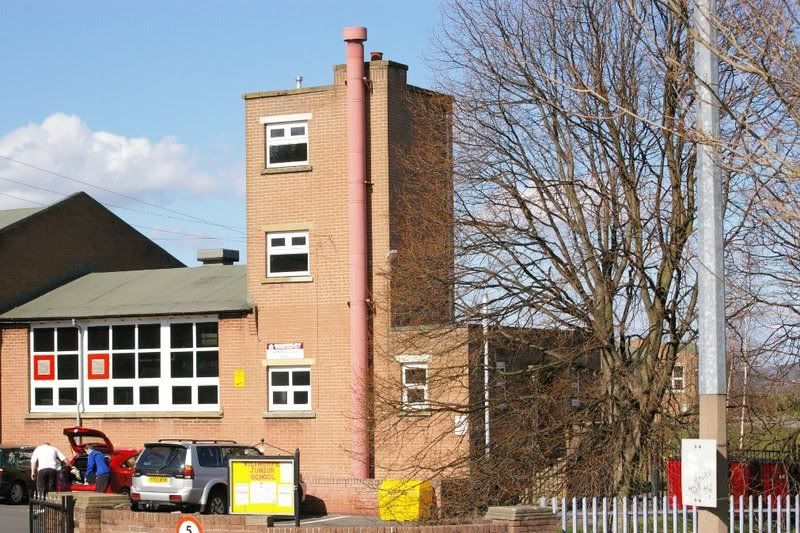 It is a long time, now, since this school was built, it came to be called the "bottom school", it is Wilthorpe Junior School, my mum was a cleaner here for years and very hard she worked too.
Hi there, just found this website, wow it's brilliant!
My maternal grandma (Ada Gibson) used to live at number 53, Wilthorpe Avenue! We (mum, my sister, brother and I) used to travel up from Hampshire every school holiday to spend time with gran and the numerous Aunts and Uncles that either lived at number 53 or would always seem to be there! Oh those extended families were a blessing weren' they. Dad never used to be able to visit with us, being a gamekeeper and water bailiff on an estate in Hampshire he could not afford to take a holiday of more than a few days at a time.
We would all pile onto the steam train at Southampton Central, and enjoy the days journey - it took hours - arriving at Sheffield Victoria, then catching the local train on to Barnsley. Mum must have deserved a medal for all that travelling with three very excited children in tow!
I remember the Monkey Tunnel very well, and wasn't there a pond at the bottom of Wilthorpe Avenue called Tinkers Pond? I have revisited Barnsley many times recently, in pursuit of my family history, and spent some time in Wilthorpe Avenue, reminicing, wondering what happened to Tinkers Pond, looking at the Monkey Tunnel etc. Oh those heady days in the 1950's came flooding back, how we all played out in the street, with no fear of traffic - there just wasn't any! The ice cream man used to arrive on what I am sure was a bicyle with a sort of freezer box attached. Or is my memory playing tricks on me? Maybe.
Many thanks for making this website, it is a work of art, I am going to be sitting here for many hours exploring it, remembering places, planning visits to areas of Barnsley I had long forgotten about.
Regards,
How interesting that you can remember the Gibson family in Wilthorpe Avenue. Carmen was actually my cousin - her mother was one of my mums' older sisters. Mum was one of nine children, ranging from Frank who was born in 1898 to the youngest, Dorothy who was born in 1916. Dorothy and Carmen were both on the stage, as was Carmens' mother Winifred and also another sister, Vera who was a dancer. Oh the joy of remembering Auntie Vera performing tap dance steps and me trying to follow them (without much sucess). Dorothy went under the stage name of 'Billie Gibson' in fact that is the name I always remember her being called within the family! Billie was very glamorous, plantinum blonde hair and always dressed very smartly - as a child I was always in awe of her, She was like a movie star to me. She was in reviews etc. - acting, singing and dancing. Carmen also sung and danced, and Winifred was what was called a soubrette - an actress who also played in light opera etc.
The Trevor who you recall was Auntie Vera's stepson - he was born around 1939 and also had a sister called Ena who was about a year older than he was.
My mum was Adrienne Phyllis Gibson, she married a Hampshire chap and made her home down there, although her heart always belonged to Barnsley, she made sure everyone knew that Barnsley was the best place in the world, part of Gods own Country (Yorkshire of course!) Hence the reason for our many trips back to Barnsley as children, and also the reason why it is also so very much in my heart.
Sadly my dear mum and all her siblings are no longer with us, but they left a great legacy of love for Barnsley behind them. Do you or your husband have any other memories of the Gibson family? I am very much into genealogy and any information is fantastic for me.
I come up and visit Barnsley often, however I usually stay with another cousin up in North Yorkshire, near Skipton. He drives me down to Barnsley and we spend many hours just wandering, visiting places that bring back memories of my childhood. Or sometimes we visit the Local Studies section within the library - I love plodding through old copies of the Barnsley Chronicle finding articles relevent to my family. One of mum's brothers - Bernard Gibson - was killed in the blitzing of Coventry in 1940 and there was an interesting, but sad, article about him in the Chronicle. Of course I never find everything I am looking for in those old copies because I get sidetracked by finding something that catches my eye that has nothing to do with anything in particular, but is none the less interesting!
Well Mary, please forgive me for letting my mind wander and taking up your time, many thanks for taking time to reply, it is lovely to have some contact with Barnsley through your lovely website.
Kind regards,
Sue
It is wonderful and very satisfying to receive emails such as these, thank you, Sue for allowing me to include them on my website.