We found this photograph behind another in an old photo frame, we believe that it is Stan's great great grandmother, Betsy Smith.
Stan aged eighteen months, on the beach at Blackpool.
Stan aged three
Stan, Janet, Michael & Mary
It is not often we get together to have our photograph taken.
Stan A rare night out...
1958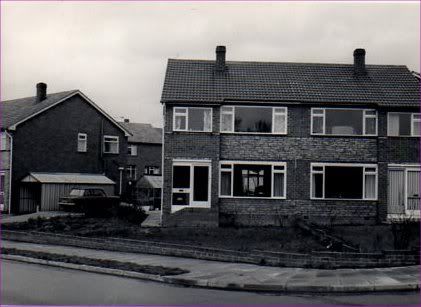 75 St. Paul's Parade, where we lived for nearly 32 happy years.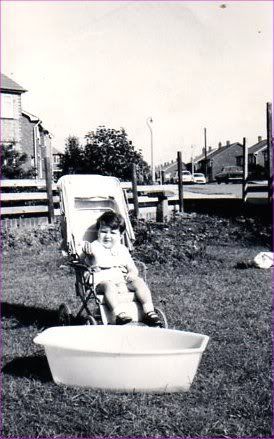 Michael admiring our new swimming pool.
On guard - Meg with Stan
Meg
Our daughter Janet (Jenny)
Janet aged 19, accepting her BTEC National Certificate. She was the first girl to gain this award, at the Company where she worked.
Our Son Michael
Jenny and Michael on Christmas Eve, 1968, waiting for Father Christmas. They had heard the church bells, ringing and thought they were Santa. Michael shot across the room into Jenny's bed. I think this is one of my favourite photos of my "babies".
"Has he been",? they were both a bit shy at going downstairs on Christmas morning (1968), they soon got stuck into their presents. Santa had been.
Janet (Jenny) and Michael
Meg