BARNSLEYANDFAMILY
We will allow you to do this as long as the images are not reproduced in anyway and the following acknowledgement is given for all images:
With permission of Barnsley MBC Archives and Local Studies Department.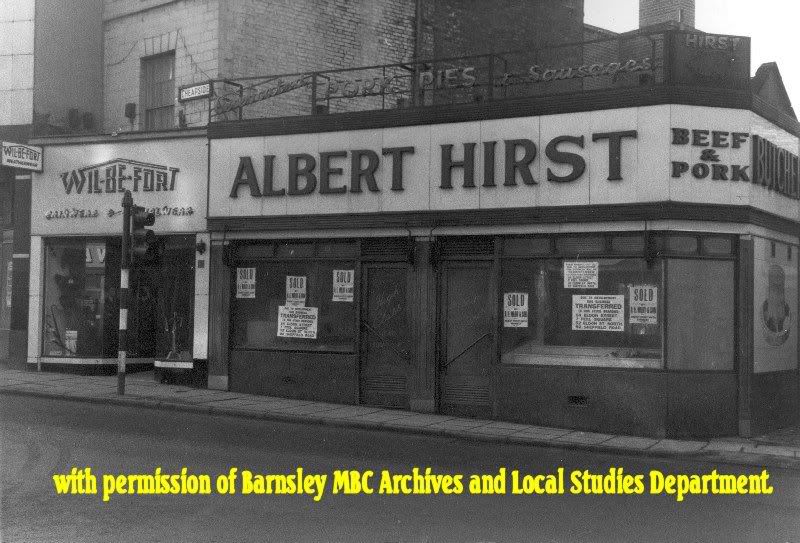 Please will you respect the copyright of these photographs, Mr. Stebbings, Barnsley MBC and Local Studies Department, very kindly permission to use them.

It is much appreciated.

Photograph one is the old Co-operative Store which was on the corner of Wellington Street, Barnsley
Photograph two is Baileys Baby Shop........ my two cousins, Jack and Tony used to say that I was the baby which the stork was carrying, it used to make me so mad.
Photograph three, Albert Hirst's butchers shop was famous for it's pork pies and black pudding.