A MIXTURE OF PHOTOGRAPHS FROM THE PAST.
The quality of this photo is terrible, but I treasure it, it is me with my mum, I was about one year old and it was taken outside our little cottage.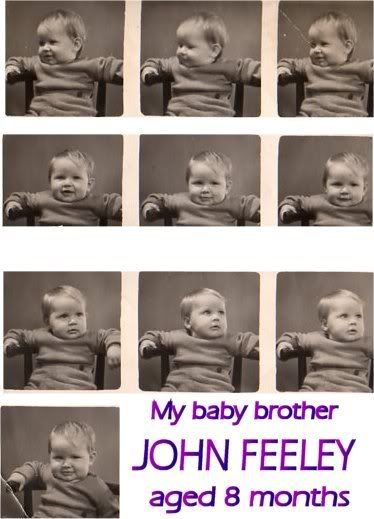 Can anyone remember "Polyphotos"? They were quite popular in the late 40's and early 50's., and a new invention, the camera rolled and caught different expressions of it's subject. I love these photos of my baby brother.
Cooper Park , by the side of St. Mary's Church, Barnsley.