BARNSLEYANDFAMILY BARNSLEYANDFAMILY
My Home Page has disappeared into cyberspace, why?
I know not. I shall refresh it, when I can spend more time on the computer.
barnsleyandfamily@msn.com
74 Old Mill Lane, Barnsley,
My mum lived here with her three sisters and her mum and dad
it was from this house that he left for work on that fateful day
he was killed.
Honeywell Street, off Old Mill Lane, it was on this corner that my mum and 2 of her sisters used to wait for their dad coming home from work.
Barnsley War Memorial. I have had this photograph sent to me, if it is subject to copyright I will remove it.
Eldon Street North, leading into the bus station
Jumble Lane, Railway crossing, photo taken from Barnsley Market. Years ago there was a footbridge over the crossing, for those energetic enough to climb it. It saved time, but it wasn't for the faint hearted.
This is Barnsley Market, today, it was a much better market when it was in the open air, there were hundreds of stalls. People used to come from all over the country to visit.
Barnsley Market as seen in the photograph taken in 1960 was the finest open air market in the UK, people used to travel for miles to pay a visit. The Market was granted a Royal Charter in 1249 by King Henry 111, which gave Barnsley permission to hold an open air market every Wednesday. Saturday gradually became a Market day too, and anyone could spend hours wandering around the stalls, anything at all was obtainable. The two following photographs are of Cheapside, taken at different ends, after it was made into a Pedestrian Precinct.
It was a pity that the "Powers that Were", in 1970 decided to abolish to the open air market and build in it's place a concrete monstrosity, which was opened by The Queen in July 1975. Now less than thirty years later, it is once again due to be altered, seems strange to me that the Charter which was granted lasted over 700 hundred years. Progress????????????????
This building used to be the old Court House, it is situated at the corner of Westgate, it was later acquired by Barnsley Metropolitan Borough Council, where the Council's mainframe computer was housed, together with the offices.
Part of Barnsley Market is still outdoors, as shown here.
To the left of Churchfield, facing Church Street. 13 February 2008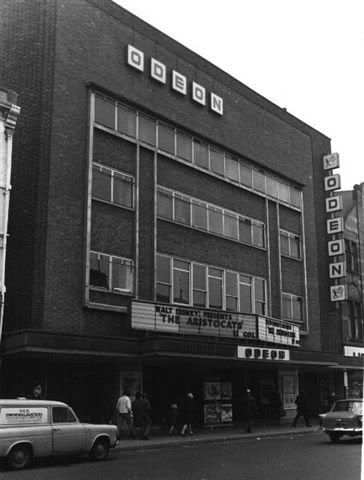 The Odeon Cinema in the 1950's, Eldon Street, Barnsley. This used to be called The Empire, it caught fire and when it was re-opened in c1957 it was re-named. Anthony Steele, the film actor opened it.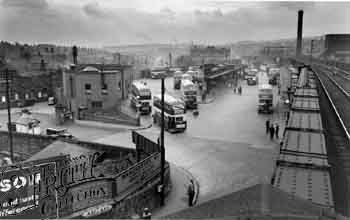 Barnsley Bus Station, in the 1950's, above and below, these photographs arrived to me, via Texas, in the background, the Congregational Church, Regent Street, can be seen. It was a shame when this beautiful building was demolished.
Somehow it was a lot more exciting riding on the top deck of a double decker bus, this is a Yorkshire Traction bus, they were painted in cream and white.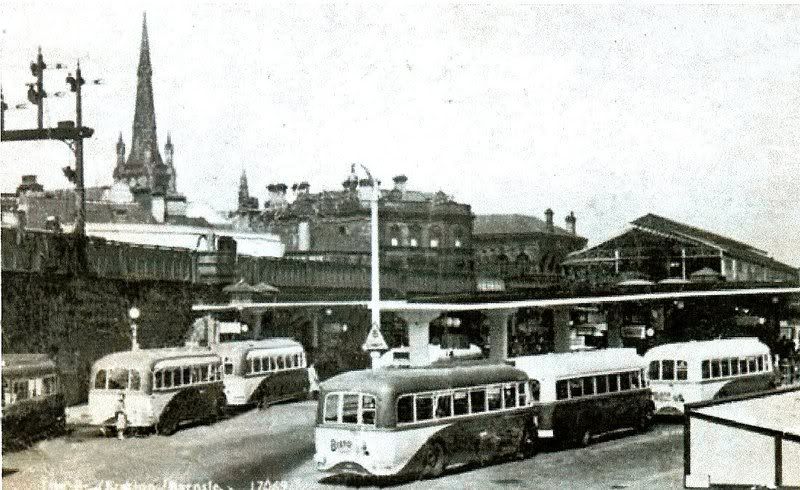 Casa Disco, Peel Square Barnsley,
stands on the site which used to be the Co-operative Bank. I believe that until recently this was only shop in Barnsley which specialises in selling cd's. This shop is now closed.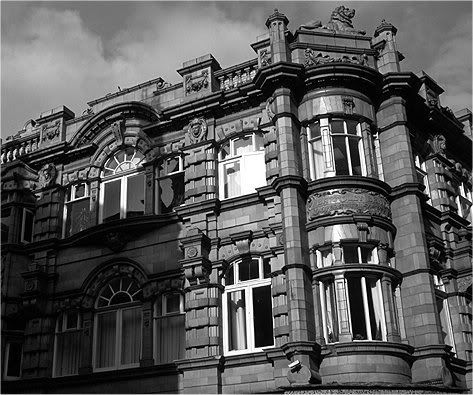 The first one speaks for it's self The Co-operative Offices in Barnsley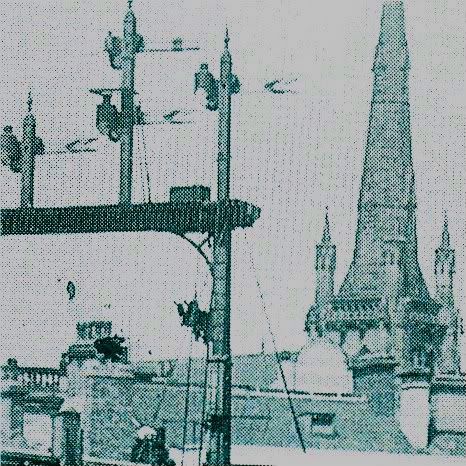 Regent Street, Congregational Church, Barnsley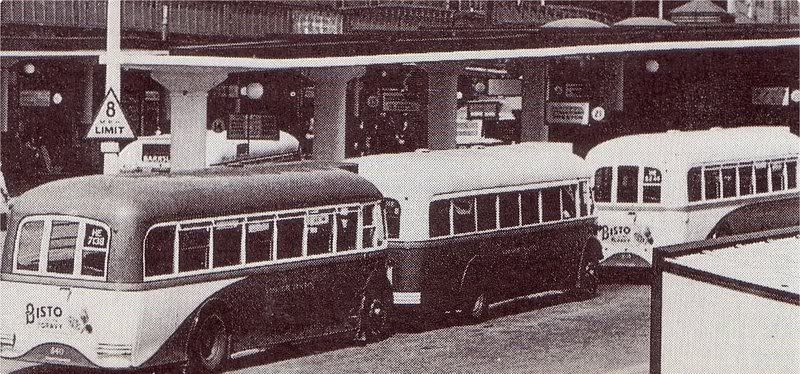 The Yorkshire Traction Buses, the dark colour was bright red and the light colour cream.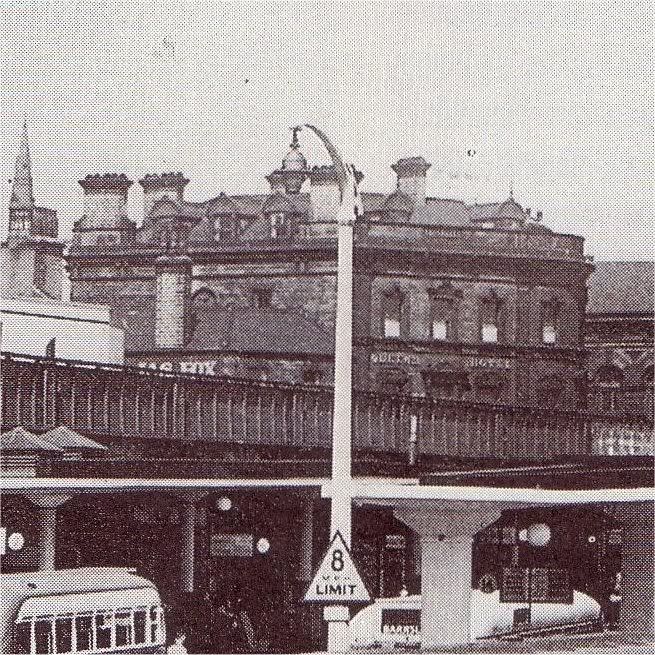 The Queens Hotel, as seen from Barnsley Bus Station, this was a high class hotel and expensive.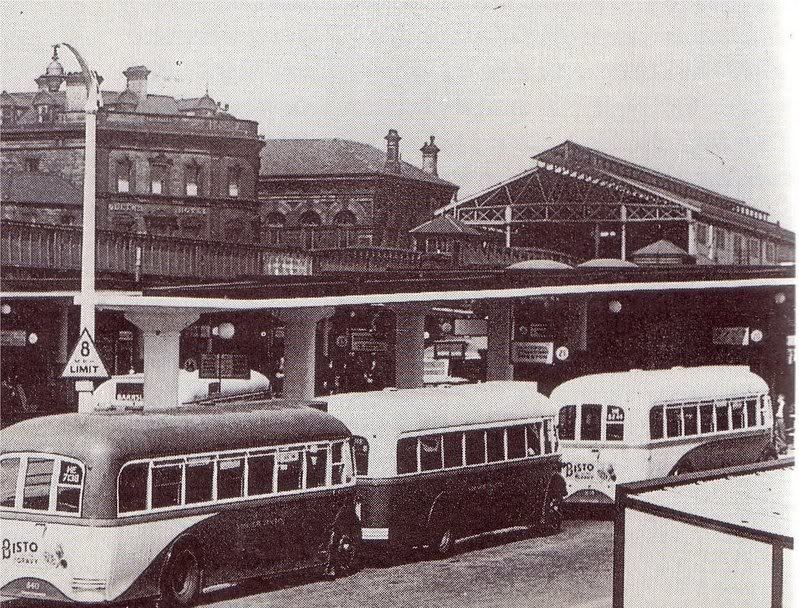 To the left, "The Queens Hotel", in the middle is the Barnsley Court House Station (otherwise known as the "top station"), the extreme right is the roof of the actual railway station.
The Fleets, Barnsley, situated in the bottom of Old Mill Lane, area.
Ring Farm, Cudworth, the South Yorkshire Police used to stage an open day here, showing various skills, such as dog handling. This event may still take place, it is worth making an enquiry, it is a great family day out.
Monk Bretton Priory, this is a beautiful spot, so close to Barnsley, it is situated in Grange Lane, first right off the Cundy Cross roundabout, towards Stairfoot.
Monk Bretton Priory.
I am not sure where this is, it is entitled "Barnsley Cemetery, I think it is a lovely photograph.
In memory of many of my family and friends, who have been laid to rest at Ardsley Crematorium. I am not being morbid by including this photo by Nick Dalton, it is a memorial.
Park Grove, Barnsley.
Billingley is a pretty little village, not far from Darfield, Barnsley.
Bretton Hall, which used to be a Teacher Training College, there is a wonderful Scupture Park at Bretton, which is well worth a visit.
Birthwaite Hall, Darton, this is a lovely old building, which used to be a private residence, I think that it is now flats, I used to dream of living here, when I was a little girl.
Milestone at Cawthorne, nr. Barnsley.
This is a photograph of me with my cousin Tony, it was taken in 1954. I have included this one because it shows what Churchfield used to look like (in the background) before it was taken over by buildings. Tony and I are standing at the entry to Churchfield Terrace, where three of my aunts lived. The row of houses in the background, to the left of the photo is Highfield Terrace.
Churchfield Terrace from the other end, I have included this photo, because it shows the terrace houses, I had three aunts who lived on Churchfield Terrace,
My cousin Jack Winder, my cousin Jack Keen, me (once again with an enormous bow) the little boy is my cousin David Watson.
Another feature of Barnsley which has disappeared are "The Thirty Two Steps", which was a bridge over the canal between Barnsley and the village of Darton. When we were young, we would often go for a walk, through the Monkey Tunnel, straight down the hill to where this bridge was. It was a well known bridge, sadly it was dismantled a long time ago, I understand that there are moves afoot to replace it.
Below is a photograph of me, with my brother John and sister Elizabeth, I was about fifteen years old at the time. Such simple pleasures now sadly gone.
Below, my brother John, by the side of the canal at Willow Bank, I wonder if the bridge is still there!!!
1952
Another passtime, fishing in Tinker's Pond, Willow Bank. I am wearing the flowered dress, my cousin, David Watson is standing to the right. This photo was taken in the summer of 1953.
Below, here I am, holding my little brother, I was eight years old, I have included this photograph because it shows the state of the back garden after the flooding in November 1946. In the background is the railway banking, up which I had to clamber to be "rescued" after being rowed across the garden.
Now there were three of us, my little brother, John, I am holding my baby sister, Elizabeth. - Spring 1951