BARNSLEYANDFAMILY
Family Collage - I put this together last year.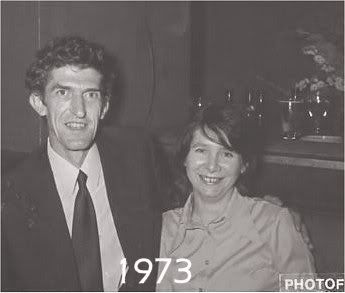 Like father, like son. My brother John on the left, my dad on the right.
My favourite photograph of my dad - ( Jim Feeley). This was taken in Scarborough in the early 1980's, the smile on his face is just typical of his "joy of living".
Mum on her 80th birthday.
My nephews and nieces:-
Catherine, Claire, Matthew, Alison and David Feeley
David and Matthew, sharing a joke.
Gerald Walton, Ron Hanson and my brother John at John's surprise 60th birthday party. These three have been friends since Wilthorpe Infant School.
Kieron and Catherine
Our Tony and Anne.
Michael, Stan, Janet and me - Christmas 2005
Janet and Michael - 2000
One of my favourite photos, me with Janet on her wedding day - 27th October 1984
Sister and brother - 2000
Philip and Julie in Deal, Kent.
Our Philip with Julie in Deal, Kent.
My cousin Julie in the park.
Julie aged 5 years old.
Julie outside "The Fitzwilliam" where her grandad and dad used to enjoy a pint.0
On Julie's first visit to Barnsley we took her to "The Cherry Tree", my cousin Tony and his wife Anne went with us.
It was always my mum's ambition to have her phototaken with her nine grandchildren and her great grandson.
August - 1994
Mum wasn't ready when Stan clicked the camera, taking this family group.
Me, John and Auntie Annie.
My brother John and his new wife Lynda. We had one of the loveliest days I can remember.