BARNSLEYANDFAMILY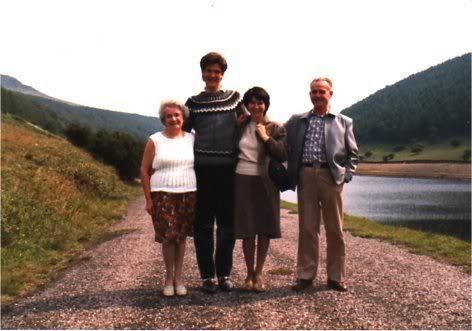 My 42nd birthday, we went to Ladybower Reservoir for the day, it is a beautiful place just a few miles from Barnsley. With me is my son, Michael, and my mum and dad, Stan is behind the camera.
Sisters - This photograph was taken on my 22nd birthday in 1961, my little sister was nearly ll years old.
Below, my little sister at her Graduation, with her two daughters, Sarah and Helen, Elizabeth has since gained her Masters Degree, We are so proud of her.
Janet and Michael - Christmas Day 1967
Mary, John and Elizabeth having a laugh at the Swiss Cottage, Boxing Day 1976
Me, Mum, John, Dad and Elizabeth, ALL TOGETHER.
My niece, Sarah, below is her sister Helen.
My niece Helen.
My niece Sarah and Danny's wedding day, 1st August 1998 (Sarah is my sister's elder daughter)
Our niece, Alison, (my brother John's second daughter), she is first left, we are very proud of her. Alison is studying for her Doctorate in Nutrition in Johannesburg, S. Africa. She always calls me her "wicked aunt", because I would never feed her.
My cousin Julie.
My little brother, John, when he was nine years old.
Stan's retirement day, he was a Senior Lecturer in Computer Studies, he qualified as a Chartered Accountant in 1962, before he moved over to computers, he taught Accounts and Business Studies.
Our son Michael in a Pancake eating contest for charity, when he was Manager of the Blackburn Branch of the Co-operative Bank . I think he ate abouut 32 pancakes ( he won) and has never touched one since.
Robbie and Hannah, my great nephew and niece (Elizabeth's grandchildren)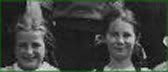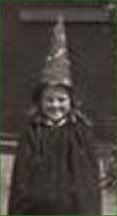 The first photo was taken in 1948 at Littleworth School, the second is my friend Pam and the third is me, Pam was the witch and I was a slave girl in the school play at the Alhambra Cinema.
My life long friend Pam, doing her voluntary work, we have been friends since we were five years old. I shall devote a page to our dear friends Bryon and Pamela Fisher (nee Thorpe). Sadly Bryon passed away on the 21st June 2006, we miss him.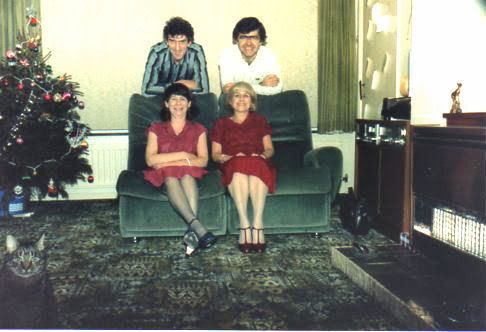 New Year's Eve 1982 at Ardsley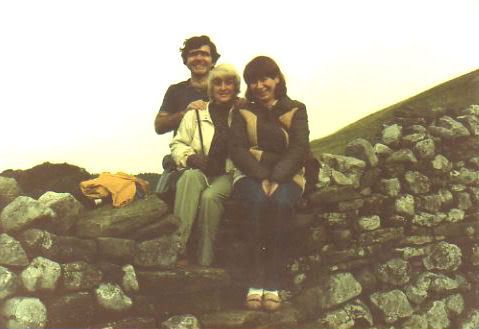 North Yorkshire Moors.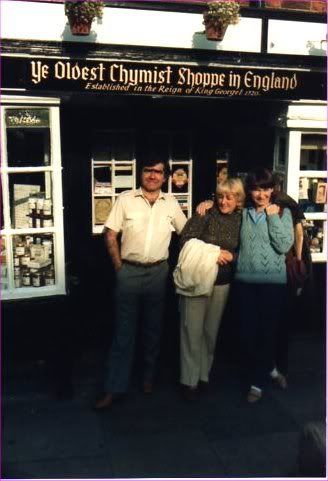 The two photos above were taken in Grassington, which is a beautiful market town in the Yorkshire Dales.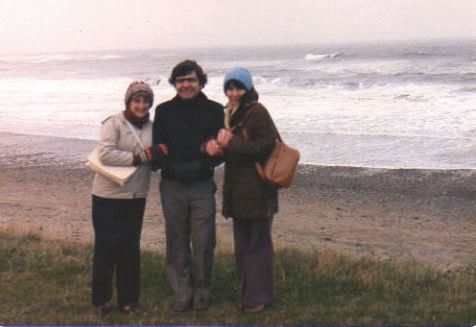 A summer day at Scarborough

Port Mulgrave, nr. Whitby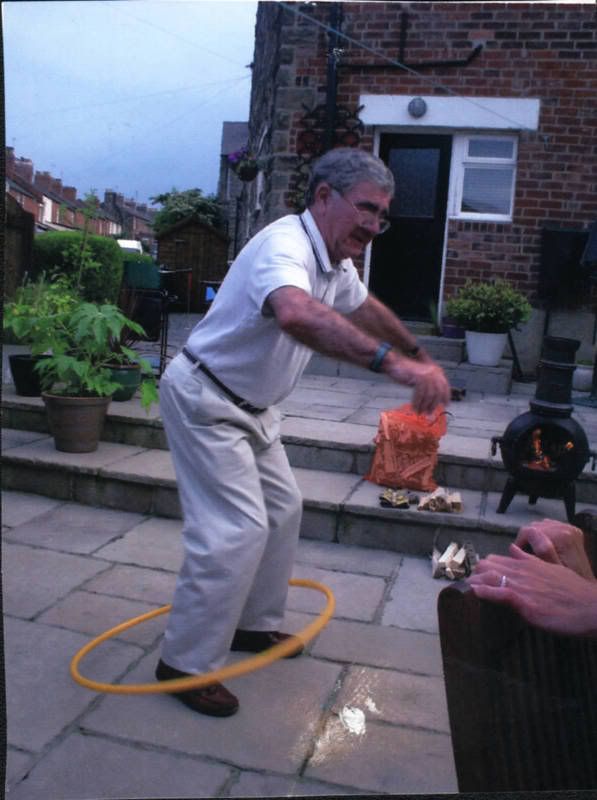 This photo of Bryon was taken exactly a year before he died.
We shall always be grateful for Bryon's kindness and friendship.
www.yorkshireexpatsforum.com