BARNSLEYANDFAMILY
The Fitzwilliam Pub situated at the top of Fitzwilliam Street, Barnsley, this old pub is due to be demolished. The cranes in the back ground are on the site of the old Barnsley Canister Company, affectionately known as the "Tin Oyle" when we were children.
South Yorkshire Police Station, Churchfield, this is situated on the site of the old Fire Station, which is now on Broadway, Barnsley.
To the left of this photo is Fairfield House, which used to be the School of Art. In my younger days, the Principal was Mr. Harry Glover.
Another picture of the same area, at a slightly different angle, looking down Churchfield towards Church Lane. Barnsley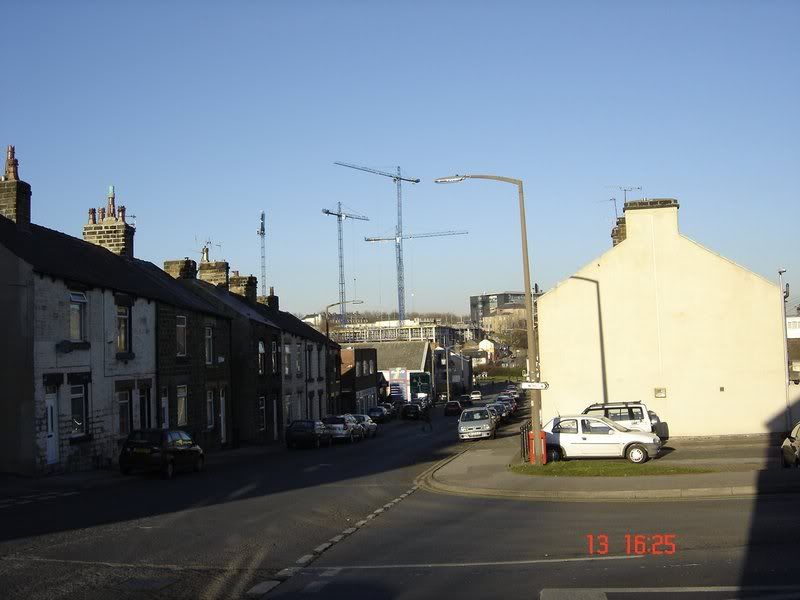 Racecommon Road, Barnsley.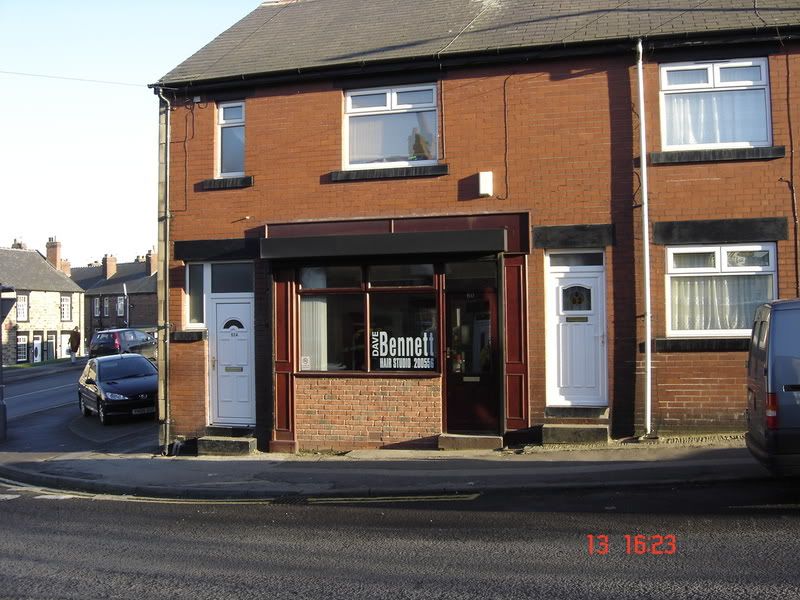 Racecommon Road.
This hairdresser's shop, used to be a barber's shop, which was owned by Harry Davies, his sister Phyllis was my aunt, by marriage, she married Frank Wood.
Stan took this photo on the 1st February 2008
BARNSLEY TOWN CENTRE - 1ST APRIL 2008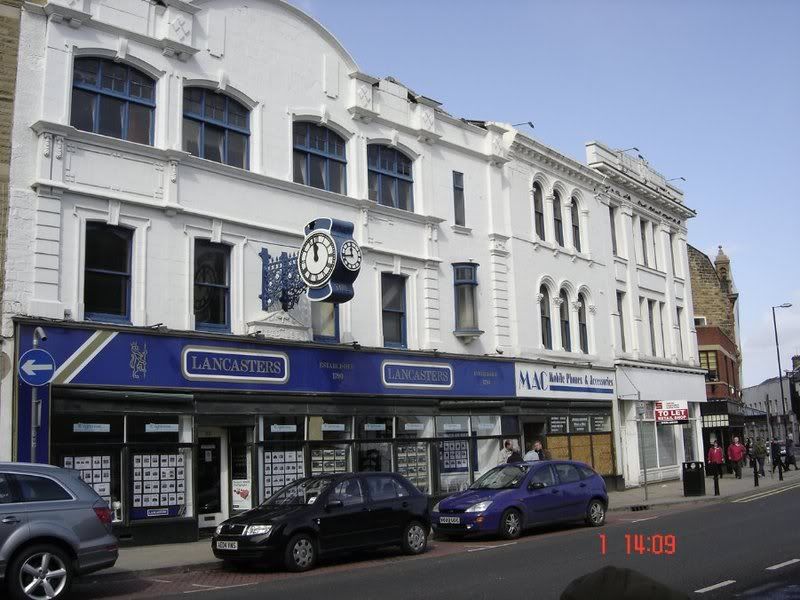 Lancasters Estate Agents. For years these premises were a family owned jewellers' shop, owned by Benjamin Harrals. The clock has been there all my life. Benjamin Harrals was a high class shop, which sold all items of jewellry, clocks and cutlery it was the shop to buy from especially an engagement ring.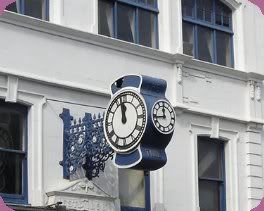 A close up of Bejamin Harral's clock (as I still call it)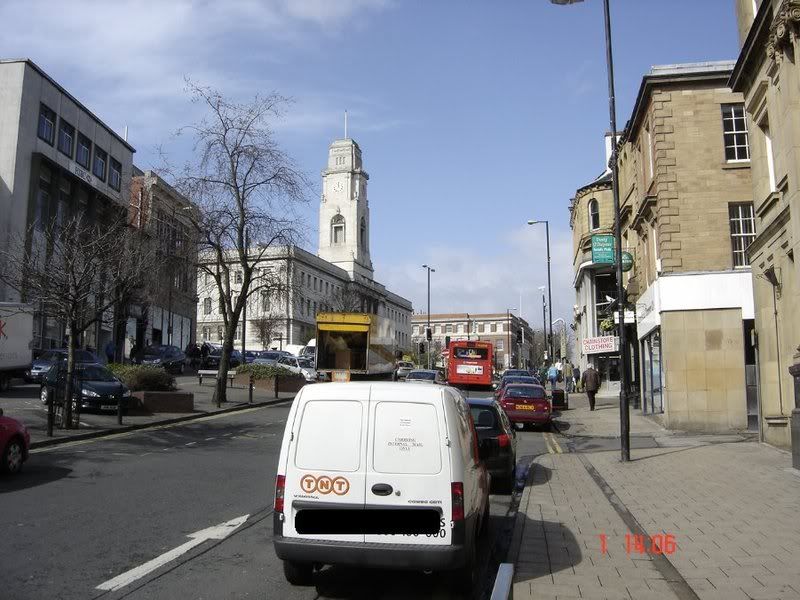 The bottom of Market Hill, at the top of the picture you can see the old "Barnsley College of Technology".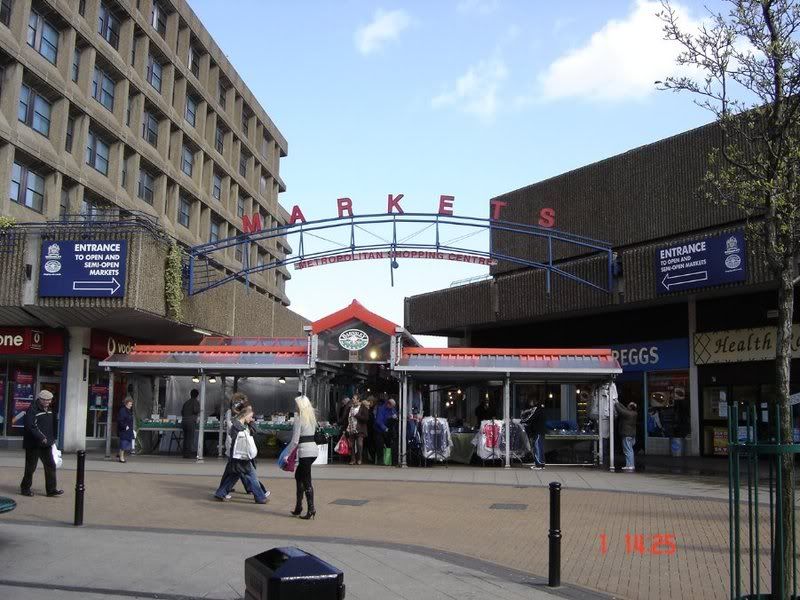 The entrance to Barnsley's outdoor market.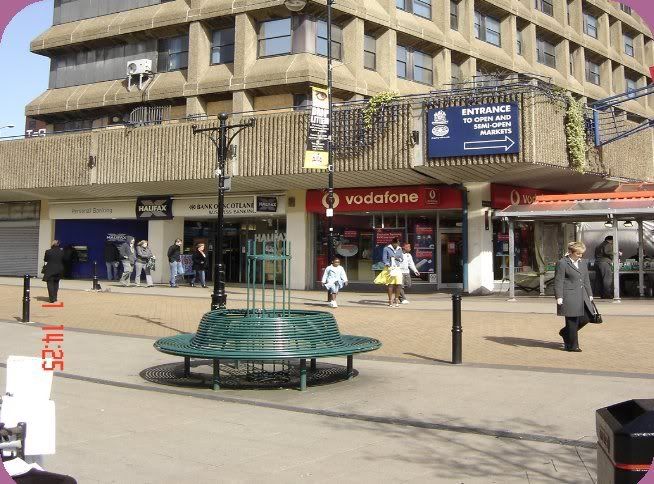 Part of Barnsley's town centre, the big building used to be the offices of the South Yorkshire County Council.